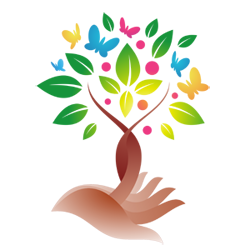 Welcome to Patti's Place: Vital Pediatrics for Complex Kids, LLC, founded by Dr. Patricia Shearer, "Dr. Patti".
Our practice logo of a child nurturing a growing tree represents the commitment of Patti's Place to enhance the life of patients and their families.
Our patients are infants, toddlers, children, adolescents, and young adults ranging in age from birth to 21 years who require specialized, supportive pediatric care. A new phase of our practice includes pediatric cancer survivors who benefit from evidence-based guidance after treatment ends.
Dr. Patti offers secure virtual visits from your computer or mobile device.
---
In the News
Expanding Access to Pediatric Palliative Care
One practice leveraged telehealth to expand access to pediatric palliative care services across their state. Patients and families/caregivers across an entire state are now able to access this subspecialty care, even those who previously did not live geographically close to a tertiary care center.
The strategies outlined in this promising practice spotlight were provided by Patti's Place: Vital Pediatrics for Complex Kids LLC. For additional details, please see below.
Patti's Place: Vital Pediatrics for Complex Kids, LLC, Honored by The American Academy of Pediatrics
Patti's Place: Vital Pediatrics for Complex Kids, LLC has been selected by the American Academy of Pediatrics as a promising practice for telehealth. This honor highlights practices that offer replicable strategies that pediatric clinicians can implement within delivery of telehealth care. It is part of an AAP grant, "Supporting Providers and Families to Access Telehealth and Distant Care Services in Pediatric Care".
Upcoming Presentation & Panel Discussion
Vital Pediatrics for Complex Kids, LLC and FOCUS-GA,https://focus-ga.org, will co-sponsor an event on sibling support on November 12, 2022. Invited panelists will include Kate Christman, LCSW, PMH-C of katechristmanlcsw.com ; DD Fritch, MSN, MHA, and owner of Hearts Connected, LLC; Wyllie McGruder, MS, LPC, NCC of Magellan Health; and Lanise Shortell, RN, CHPPN, CPLC. Stay tuned for time and place.
---
More About Vital Pediatrics for Complex Kids
We are accepting new patients! Give us a call at 404-986-8756.